News
CasaClima starts cooperation with Canadian Ryerson University in Toronto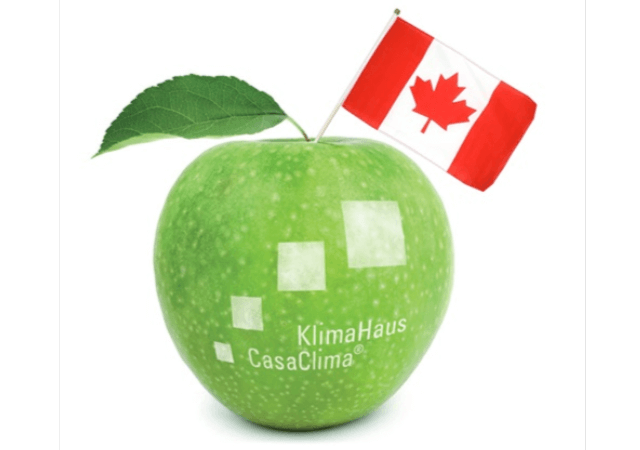 For some years now, the CasaClima Agency has been strengthening its international network. For example, it coordinates the energy sector of the European Macro-Regional Strategy for the Alpine Space (EUSALP) and is involved in numerous international research projects. Now it is taking a further step by venturing across the Atlantic.

This year, a Master of Building Science is underway at Ryerson University in Toronto, as part of which CasaClima is offering a training course. After the Italian Embassy and the Italian Cultural Institute in Canada had invited the general director of CasaClima, Ulrich Santa, to present the CasaClima model last autumn, the Canadian Ryerson university became interested in the CasaClima building standard.

Thanks to the support of Prof. Umberto Berardi, Canada Research Chair in Building Science, in a short time a fruitful collaboration was set up, with CasaClima covering different teaching modules in the field of sustainable construction. "The inevitable switch to online classrooms due to the global pandemic has actually proven to be a stroke of luck for us; this collaboration would have been much more difficult to implement in the form of a traditional face-to-face event," explains Ulrich Santa.

"The opportunity to share successful international experiences, such as CasaClima, always attracts the attention of our students, who are often professionals, accustomed to dealing with a large market of skyscrapers and large building complexes, where attention to detail is often overlooked," says Prof. Berardi.

The Canadian students are going to work with the CasaClima standards for their study projects, and an English-language version of the CasaClima software and technical guidelines has been prepared for this purpose. "In recent years, the interest in our standards has steadily increased on an international level and we have also certified quite a few projects abroad. Now we want to approach the internationalization of CasaClima more proactively and in a more structured way," says Ulrich Santa, outlining the strategic direction of this cooperation, which is intended to be long-term and gradually expanded.